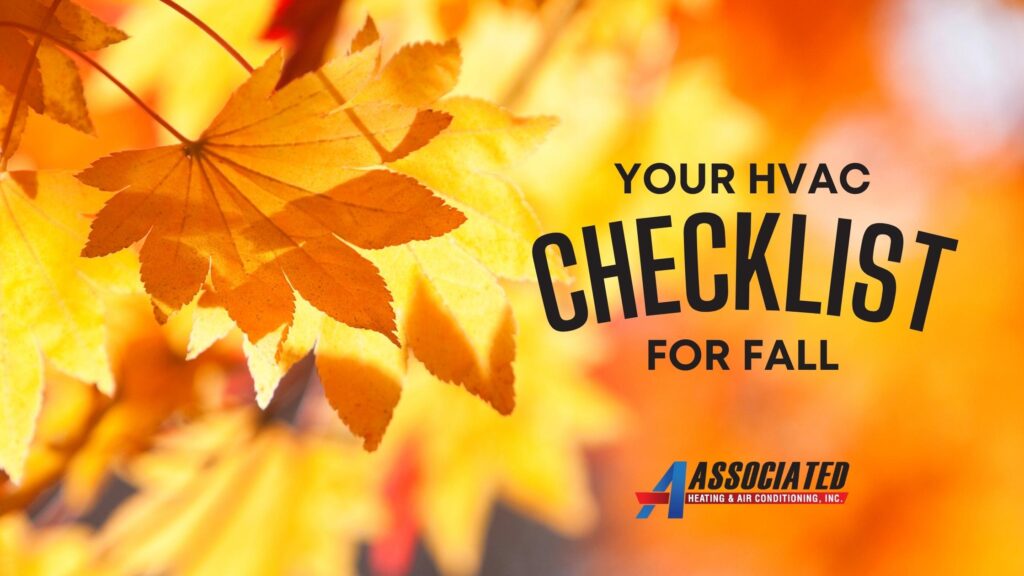 The subtle shift of summer to fall will soon surround us. The air, once filled with warmth, will soon carry a brisk crispness that hints at an impending change of season. Vibrant green foliage will slowly morph into rich, fiery hues of yellow, orange, and red. Cool breezes will replace the intense heat, inviting people to layer their clothing and seek the comfort of warmth wrapped in the chill.
Autumn in Oregon is typically a unique blend of rain, wind, and temperature fluctuations. To ensure your home remains a comfortable haven during this season, it's crucial that you take the proper steps to prepare your HVAC system in advance. In this comprehensive blog post, we'll walk you through expert tips that will have your home ready for all the fall weather ahead!
PREPARE YOUR HVAC SYSTEM FOR FALL
SCHEDULE A PROFESSIONAL MAINTENANCE
We recommend scheduling an HVAC maintenance six months apart, preferably in the fall and spring. For the colder months, you should have your furnace looked at by a professional before winter, in late summer or early fall. If your technician finds any issues with your equipment, make sure to schedule a heating repair immediately. Waiting too long to resolve the issue can compromise the efficiency of your HVAC system. It can also lead to sudden breakdowns and even early failure. 
CHANGE YOUR AIR FILTER
One of the most important parts of HVAC maintenance is replacing your air filters in your furnace. Dirty filters make your HVAC system less efficient, which can lead to higher energy bills and excessive strain. To get the most out of your air filters, consider upgrading older filters to high-efficiency pleated ones. Keep in mind, the type of air filter you're currently using will determine how often it needs to be changed.
REPROGRAM YOUR THERMOSTAT
With the change in seasons, this means it's time to make changes to your thermostat, too. Adjust the settings for your needs and preferred indoor temperature as the colder weather approaches. You can consider installing programmable and smart thermostats to regulate the temperature properly. These devices are also beneficial if you're looking to save energy.
TEST THE HEATING SYSTEM
Turning on your heat this early in the season might sound strange but it's better to check for HVAC problems now rather than finding out that there's a problem later, when you really need your heat. Strange noises could be a sign that something might be wrong with your heating system. Often, these noises are caused by blockages or loose bolts on the furnace. Sometimes you can identify the problem yourself, but if you're uncertain, you should check with an HVAC professional.
CHECK CARBON MONOXIDE DETECTORS
Carbon monoxide detectors should have batteries replaced twice a year to protect everyone in your home from undetected exposure. You don't necessarily have to do this in the fall, but it's a good idea to add it to your HVAC Checklist for fall and spring, so that it's done routinely. Of course, if the batteries indicate they need to be changed sooner, definitely do so.
CLEAR DEBRIS FROM AROUND YOUR OUTDOOR UNIT
If you have an outdoor HVAC unit, try to keep it free of debris at all times. During the fall, you will need to check around your outdoor unit often, as leaves, dirt, sticks, and other debris can quickly gather around it. We recommend removing or relocating anything surrounding your outdoor unit that could interfere with your systems ability to function properly.
JOIN OUR A+ CLUB MEMBERSHIP
Looking to save a little extra and get a little more? Get an A+ Club Membership with Associated Heating and Air Conditioning with just a quick phone call today! We're committed to our customers, and providing regular service for their HVAC systems is a big part of keeping customers satisfied. When you join, you'll receive both heating and cooling maintenance inspections and tune-ups regularly. You'll receive special perks: discounted repairs, discounted diagnostic fees, and priority service so you can jump to the front of the queue. Call our office at (541) 683-2590 today to learn more!