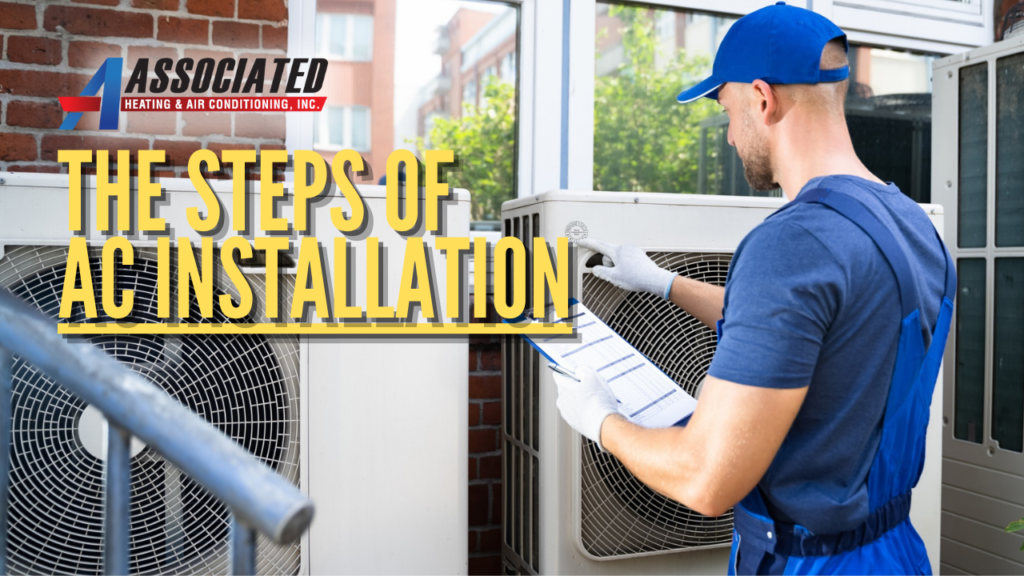 Your old AC has run its course, served you well, and now it's time for it to retire. You're excited about finally getting a new air conditioner with better energy efficiency, one that works better for your home. But there's just one thing: you don't know what to expect during the actual installation.
When you get AC Installation in Eugene, OR, it can feel a bit uneasy or daunting. You'll have one or more technicians in your home hauling out the old system, putting the new one in, and even though it's a benefit, it can feel disruptive. Let's show you what to expect to make installation day a little easier.
We Start With the Pre-Installation
This step sounds odd, we know, but a pre-installation appointment is integral to a timely installation with as few bumps in the road as possible. Technicians make sure that your home is ready for a new AC installation.
They check the wiring in your current AC, the pad outside where the cabinet rests, and the ductwork as well. This is also the time for your technicians to size the new unit. You don't want an underpowered AC, or one that's too powerful for your living space (because it can cost more to run).
The Old AC Comes Out
With the pre-installation out of the way, you'll have a date for the actual installation. On that day, step one is removing the old air conditioner. Since no pre-installation appointment can find 100% of your problems without tearing out the old AC, at this time your technician(s) will look for any problems not spotted during the pre-installation appointment.
Inspect Old Ducts
Your ductwork has likely been installed for just as long as your old air conditioner, and that's an average lifespan of 10–15 years. If the old ducts don't quite cut it for the new unit, or if there's some sections that should be replaced to prevent air leaks, this is the time that'll happen.
Time for the New Unit
The new air conditioner is put into place, hooked up to the electric supply, and connected to the ductwork. This is an involved process and it needs to be done just right, so your technician(s) will spend the necessary amount of time to make sure everything is set up properly.
Testing and Cleanup
Once your new air conditioner is set up, your technician(s) will test the unit to make sure there's no issues with its operation. Then debris and tools will be cleaned up, and before you know it, you'll be left to enjoy your new air conditioner.
You're Ready for Installation Day
With all the uncertainty behind you, now you can focus on the outcome: an enhanced cooling experience that puts your old AC to shame. We're here to help you with the entire installation process to make it as simple as possible, and it all starts with a phone call or filling out our contact form.
Contact Associated Heating and Air Conditioning, Inc. today to schedule your air conditioner installation as soon as possible.