Meet The Team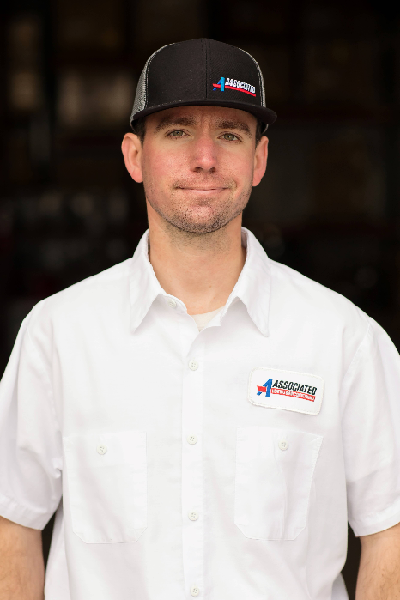 Alex
Electrical Apprentice
My hobbies are classic muscle cars, classic dirt bikes, Kung-Fu, lamp-working, gardening, downhill mountain biking, trail-building and golf.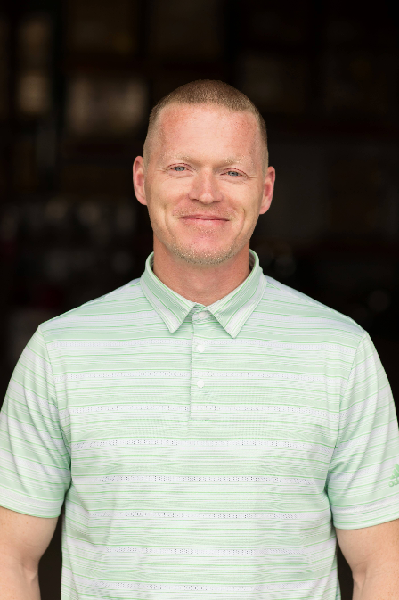 Blake
Comfort Advisor
Off-road enthusiast ~ over landing ~ rock climbing ~ exploring. All things Jeep. Camping. Logo collector. Everyday is full of opportunity for improvement!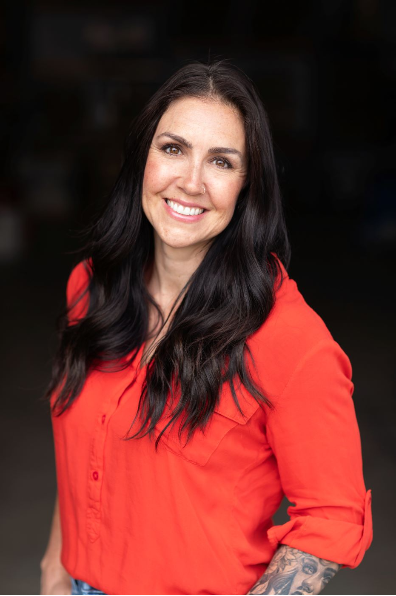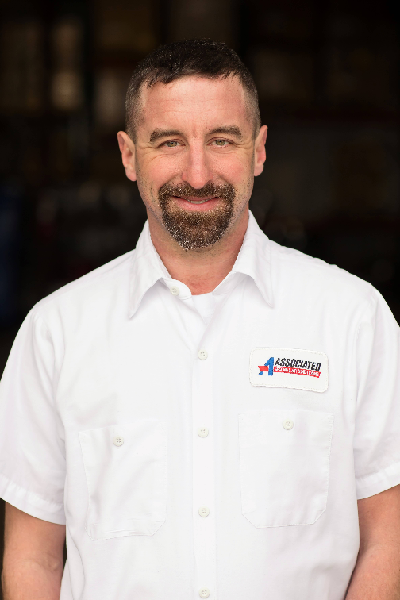 Bryson
Installation Supervisor
In my spare time, I like to hunt, fish and play golf. The best part about working in HVAC is the challenging problems we get to figure out every day. The best thing about working for Associated Heating is the pride we all take in our work. I am proud to work for Associated Heating & Air Conditioning.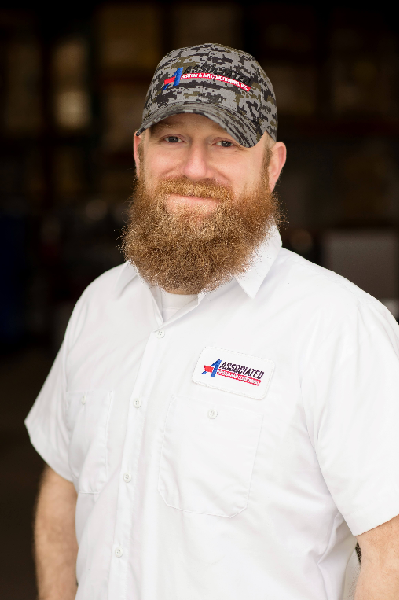 Chris
Installation Technician
I am a very hard-working and reliable team member. I enjoy outdoor activities like hunting, fishing, camping and hunting.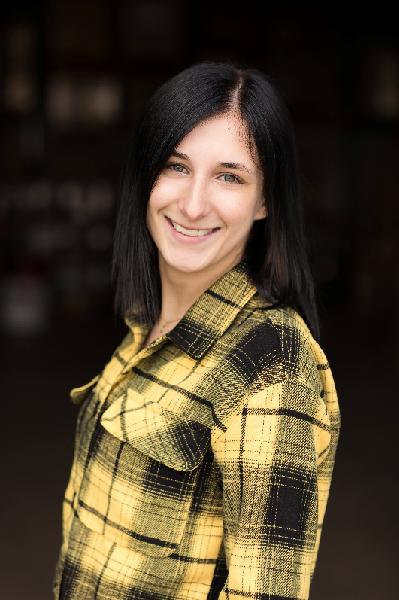 Christina
Install Finalization Specialist
My hobbies include spending time with my boys and fiance. I enjoy the outdoors in the summer. I also like to clean and organize. Enjoy today like tomorrow isn't promised . Enjoy the little things in life!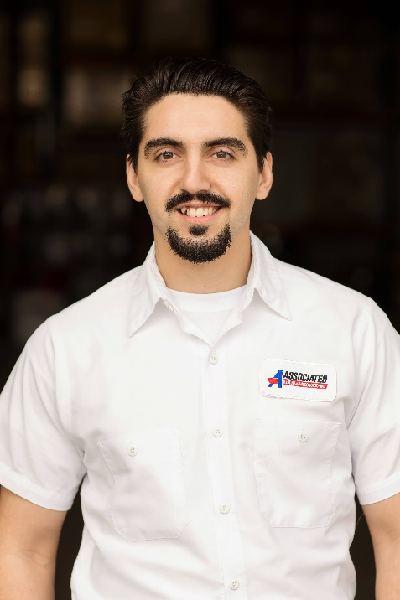 Darius
Service Technician
I enjoy being with friends and family, exercise, going to movie theaters, gaming, playing DnD, BBQ's and being outside. I've been told I look like Al Pacino but my dad calls me Rocky.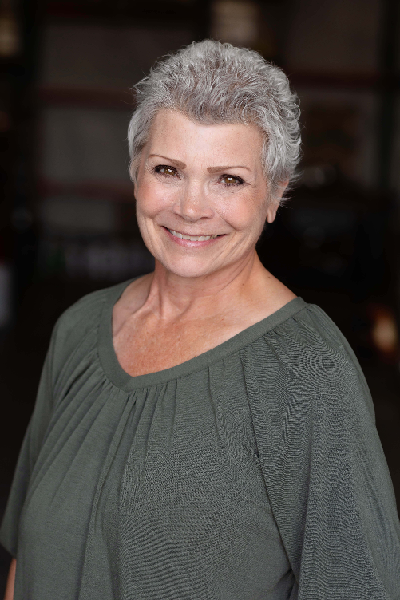 Debbie
Service Dispatcher
I was born and raised in Eugene. I have been married for 28 years with one son, one daughter and two grandsons. My hobbies include planting and taking care of my flowers. Enjoy each and every day and live it to the fullest.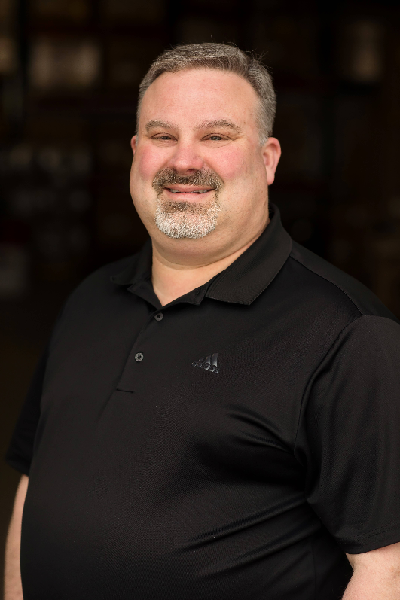 Greg
Comfort Advisor
In my spare time, I love playing golf and taking trips with my family. The best part of working for Associated Heating is the brands we carry and the great work of the install crews to get the jobs done. I like working in HVAC because I love helping people love their homes. Another cool thing about me is that I started working in HVAC the exact same week I got married, in 1993.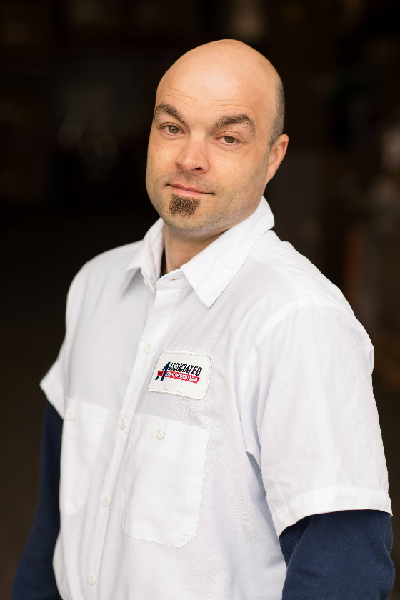 Jason C.
Installation Technician
My hobbies include gaming, mechanics (and tinkering), motorcycles. I am very methodical and professional in my work.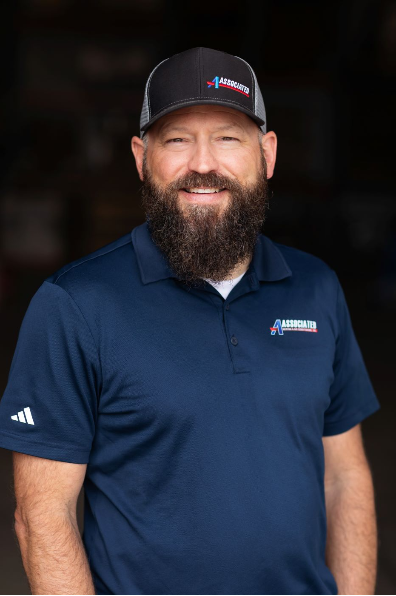 Jason P.
Operations Manager
I enjoy hunting, fishing, camping and adventuring in side by sides - sand or mountains. I spend most of my free time with my family. I have been in HVAC for 25 years. Working in HVAC allows me to help others on a regular basis which I enjoy.
Josh
Maintenance Technician
I enjoy listening to and playing Jazz music. I also like hiking, fishing, and camping with my family and friends.
Justin
Maintenance Technician
My hobbies are fishing, hiking, beachcombing, and travelling. You can usually find me at the lake or ocean in my free time. HVAC isn't just a career, it's a passion. Great service is the only service!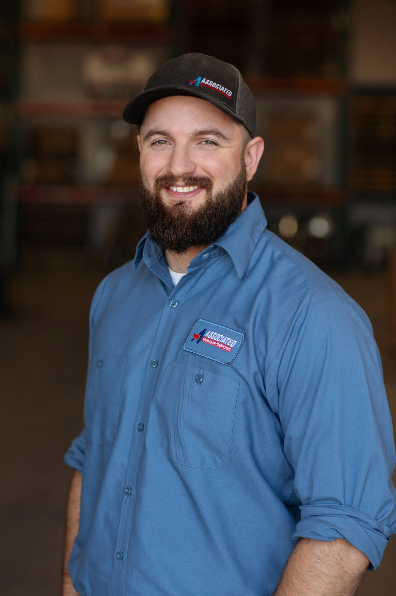 Kelly
Supervising Electrician
I have been an electrician for over 11 years and have been at Associated Heating & Electric for over 6. I enjoy the outdoors and time with my family. My greatest joy about work is taking pride in the work done.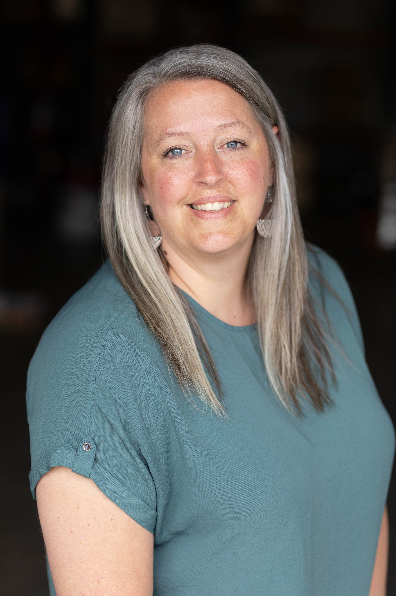 Kim
Install Coordinator
I enjoy spending time with my husband and children. My hobbies include camping, road trips, gardening and playing with my dogs. I am very dedicated and hard working and love the challenges that come with my job.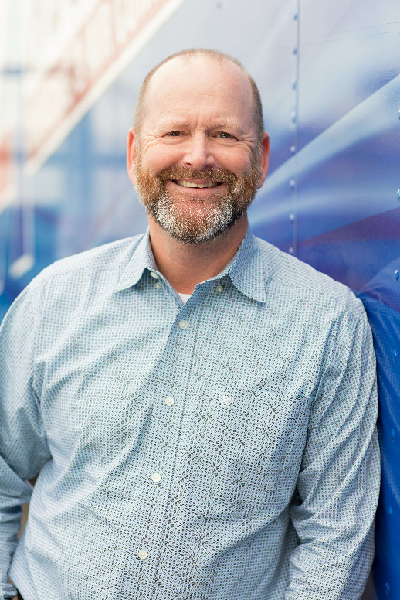 Kevin
Fleets and Facility
Some may know me as the Wizard of Comfort - but that's just the tip of the iceberg. I enjoy tinkering in my shop, riding dirt bikes, golfing and vacationing. I am generous with my time and helping others is something that I get joy from.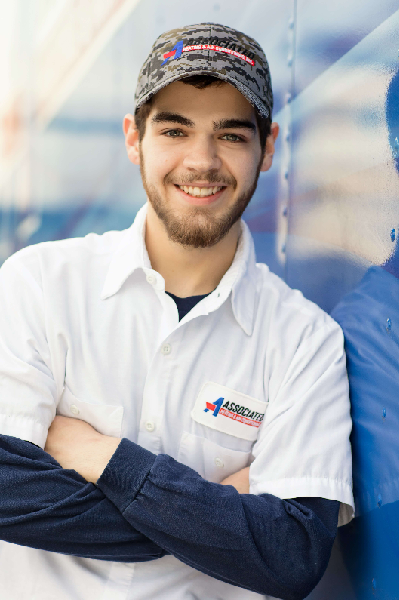 Matthew
Installation Technician
Some of my favorite things are fishing, hunting, hiking and mushroom picking. I find peace away from society in the mountains. My family is most important to me.
Max
Service Technician
Hobbies include website development, permaculture design, photography and Lego building with my son. My interests include reading (history, social & environmental justice, permaculture topics), Mycology, materials science, 3D printing and small business development. My favorite part of HVAC/R would be making the world objectively better for people one repair at a time. A little extra about me is I love working at Associated Heating because we are consistently encouraged to do the best work we are able to — it feels good to be doing work this way! "The absence of alternatives clears the mind marvelously."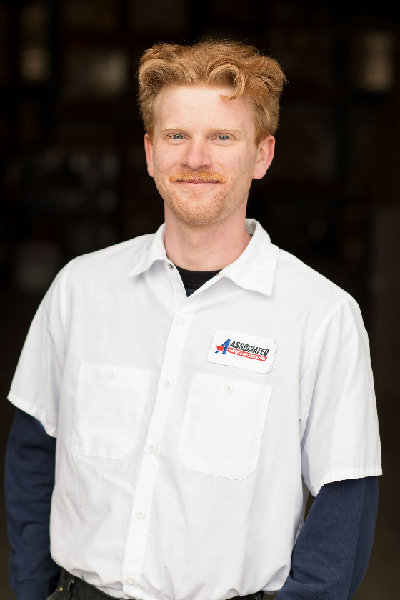 Noah
Installation Technician
I'm a born redhead and I am happily married to my loving wife. I'm also a very outgoing person. I love nice dogs. I have a good work ethic and I am a great team player. In my free time, you'll find me kayaking, gaming, shooting, golfing, fishing, camping, or going to the zoo.
Patrick
Electrician
One of my favorite hobbies is working on computers. I enjoy spending time with my kids.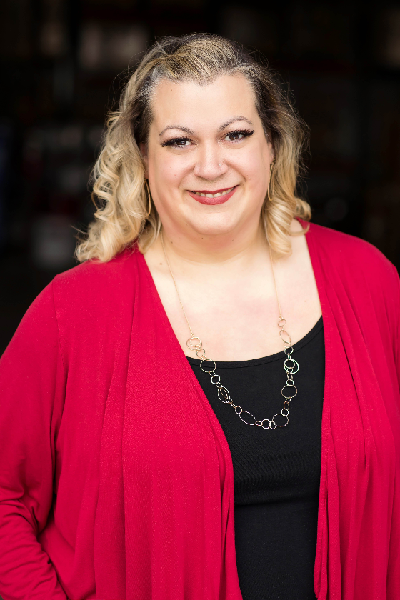 Rebecca
Maintenance Dispatcher
My hobbies include music, reading, being with family and dancing with friends. I feel as though I am an enthusiastic, self-motivated, reliable and responsible person.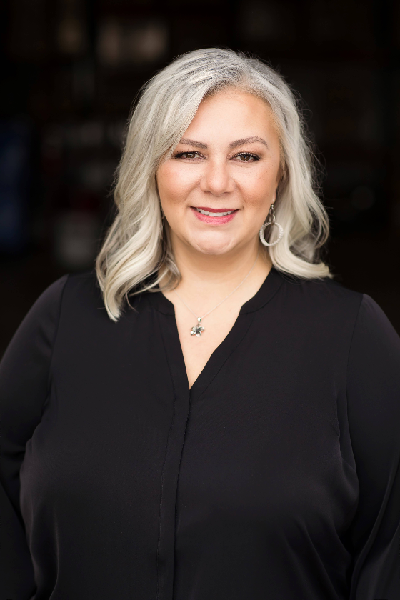 Siarra
Administrative Specialist
I love spending time with my family. I am a mom of five who is active in sports and our community. I enjoy camping, gardening and crafts. Jason P. recommends not taking me to softball games!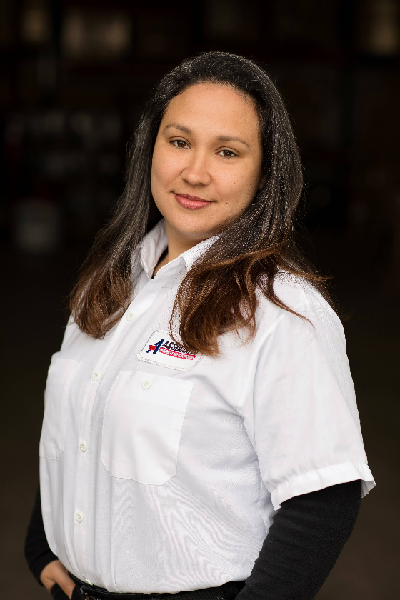 Sierra
Maintenance Technician
My hobbies include gardening and archery. I am born in Oregon, moved to Hawaii at 15 and then back to Oregon in 2021. I have three sons! I spend my weekends working on my home. I love my dog, Kaylee.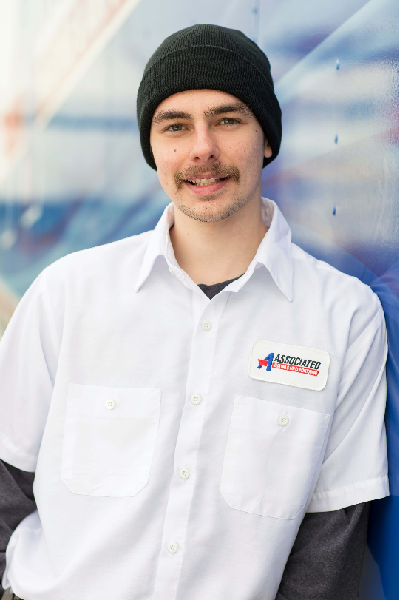 Taylor
Installation Technician
My hobbies include fishing, dirt bike riding, random drives through the mountains. I enjoy my solitude in nature with my dog and my girlfriend.
Tobin
Installation Supervisor
My hobbies include gardening, crabbing and hiking. I am the best at everything.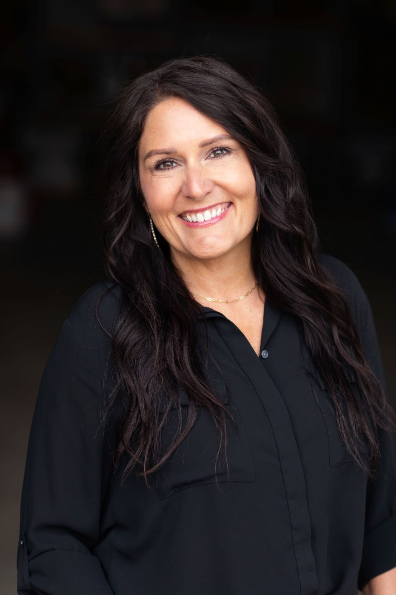 Trisha
Management
I enjoy spending time with my family. We spend as much time outdoors as possible; boating or utv adventures are my favorite. I enjoy watching my daughter play softball and look forward to continuing to support that through her last year in high school and then when she plays in college.