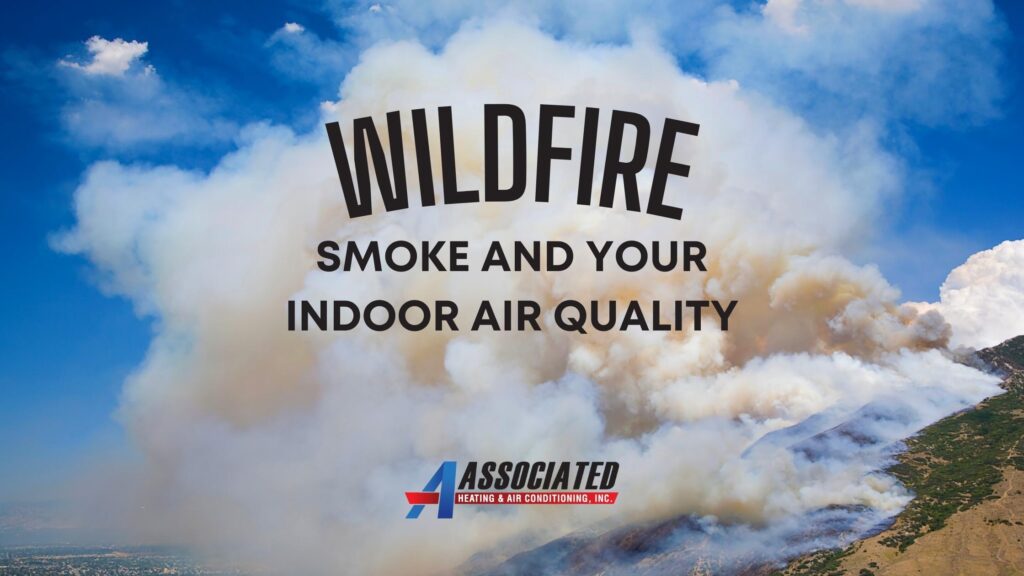 In the Pacific Northwest, the Summer Season has become synonymous with Wildfire Season. What was once a rare occurrence is now something we are battling every year. Wildfires are not only devastating to our forests and land, they also wreak havoc on our communities, health, and homes. When the air quality becomes unsafe outdoors, your indoor air matters most.
We've pulled together helpful tips for maintaining or obtaining a healthy indoor environment during wildfire season. As your indoor comfort specialists, we hope these strategies can help reduce exposure to smoke inside your home.
HOW DOES WILDFIRE SMOKE AFFECT AN HVAC SYSTEM?
Both internal and external HVAC components are at risk for damages due to wildfire smoke. Pervasive particle contaminates from soot and ash can travel in the air for miles. This can quickly clog your air filter. When this happens, it reduces their efficiency, and restricts proper airflow through your system. This forces your HVAC system to work harder to simply maintain temperature. This also means increased energy consumption, resulting in higher utility costs.
In addition to clogged filters, your HVAC ductwork is also at risk at becoming contaminated. If residue from soot settles within the inner surfaces of ducts, this can obstruct airflow. This will affect the quality of your indoor air. Smoke is corroding and can seriously damage delicate electronic components. This can lead to costly repairs and system malfunctions.
HOW CAN YOU MANAGE YOUR INDOOR AIR QUALITY DURING A WILDFIRE?
Despite your best efforts to stay indoors, unhealthy outdoor air can still make it's way into your home. By upgrading your air filter to a MERV 13 or higher, it will effectively remove fine particles from polluted indoor air. It also helps eliminate germs like bacteria, mold, and viruses. Most furnaces and HVAC systems can accommodate a MERV 13-16 filter. However, for some setups, it may require upgrading your air handler, if possible.
At Associated Heating & Air Conditioning, we keep Lennox MERV 16 filters in stock and available in three sizes. We recommend calling our office in advance to ensure we have the size you need on-hand. You can reach us at (541) 683-2590.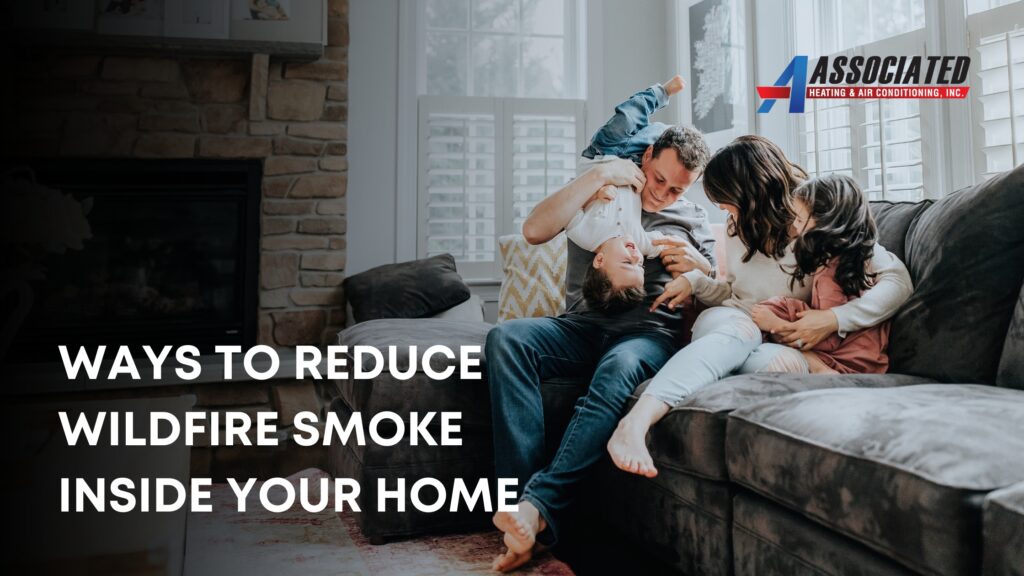 KEEP ALL OF YOUR WINDOWS AND DOORS CLOSED
To help prevent smoke from entering your home, keeping your windows and doors closed is vital. By minimizing going in and out of your home, this will reduce opportunities for smoke to enter. You can also place a damp towel at the bottom of your exterior doors and windows to help with air leaks.
UTILIZE FANS AND AIR CONDITIONERS
Keeping the interior of your home cool is especially vital during the summer months. When you close off your home to the outside, it doesn't take long for it to start feeling stuffy inside. If you have a central HVAC system with a built-in fan, ensure your thermostat is set to recirculating air. Keep this fan running. Anything you can do to try and stay comfortable indoors when you can't be outdoors is essential.
ADJUST YOUR DAMPER
For an HVAC system that has a fresh air intake, switch it to recirculate mode, or close the outdoor intake damper. If your have a window air conditioner, if possible, close the outdoor air damper. If this isn't an option, stop using the window air conditioner and ensure the seal between the unit and window is tight. When wildfire smoke is present, we don't recommend using portable single-hose air conditioners that are vented through windows. This type of setup can actually bring more smoke into your home.
USE AN AIR PURIFIER
To rid your home of smoke and other unwanted particles, run an air purifier on the highest fan speed. Do this as often as possible. Consider your square footage to ensure your air purifier is large for the space you're using it in. Also make sure that your model doesn't generate ozone- unless it also uses HEPA filters and/or ESP technology.
AVOID DOING THESE PARTICLE-INDUCING ACTIVITIES
Burning candles or incense.
Spraying aerosol cans.
Boiling and/or frying food.
Smoking cigarettes or cigars.
Using propane, gas, or wood-burning stoves and furnaces.
To learn more proactive ways to protect your home and health during wildfire season, we recommend visiting the United State Environmental Protection Agency's website.