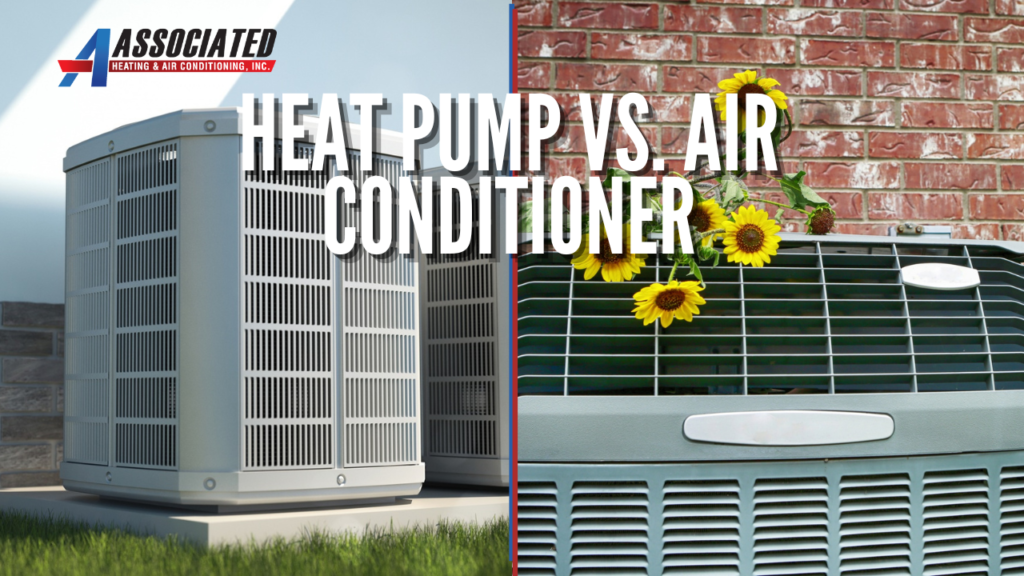 You already have central air conditioning, but you've heard about heat pumps for years now. Their benefits are enticing, but are they tantalizing enough to make you ditch central air conditioning?
There are benefits to each, so before you hop on the heat pump bandwagon, let's pump the brakes and take an objective look at what both systems have to offer. We'll go over some pros and cons so you can determine which system makes the most sense for your home, family, and budget.
Central AC: Pros and Cons
Central air conditioning has been a staple in most American homes for years, but there's a reason we made this post: heat pumps are a true contender. Measure these benefits and drawbacks against heat pumps to get a clearer picture of what you truly need in your home.
Pros
Helps Filter Air: Make no mistake, a central AC is not a replacement for an indoor air quality system, but when you realize how much dust and debris it pulls out of the air in just 30 days, you will be shocked.
Lasts 10–15 Years: On average, an AC lasts for 10–15 years, so your investment stretches over a long time. With proper maintenance and timely repairs, that timeframe may be extended.
Balanced Cooling: Cooling is evenly distributed throughout your entire home, creating comfort wherever you go.
Cons
Not the Most Efficient Choice: Beyond heat pumps as a direct comparison, there are also ductless mini splits which stand to be more efficient than central AC as well. It's just not in the same class as it used to be for energy efficiency.
Higher Energy Bills: Simply put, you pay more when you use a central AC to cool your home over a heat pump due to efficiency ratings.
Heat Pump: Pros and Cons
While heat pumps have excellent energy efficiency, they're not perfect. Let's talk about where they shine, but also where they might lack depending on your specific use case.
Pros
They Use Existing Ductwork: Thankfully, heat pumps can connect to existing ductwork from your old AC, reducing an otherwise costly step in the installation process.
Lower Operating Expenses: You can save up to 50% on your monthly cooling costs compared to central AC. Over the 10–15 year lifespan of your heat pump, the savings add up quickly.
Reduced Wear and Tear: Because heat pumps are so energy efficient, they can cool your home with less runtime, reducing wear and tear-related damages compared to central AC.
Cons
High Upfront Cost: While heat pumps offer these fantastic money-saving benefits, it's not without an upfront toll. These systems are more expensive upfront, but it pays off in the big picture.
Low Operating Range (Heating): If you go with a heat pump, you'll be relying on it for both heating and cooling. You should know that heat pumps can't operate as well in extremely low temperatures, and that's important to keep in mind.
It's Up to You
You have the most prominent benefits and drawbacks of both systems right in front of you. Now the question is: what do you think works best for your home? Everyone has different cooling habits and preferences, so it's up to you to decide how you want to deliver comfort to your home. However, you have the best help available in making a wise decision—ours!
Contact Associated Heating and Air Conditioning, Inc. as soon as possible to schedule your air conditioner or heat pump installation.